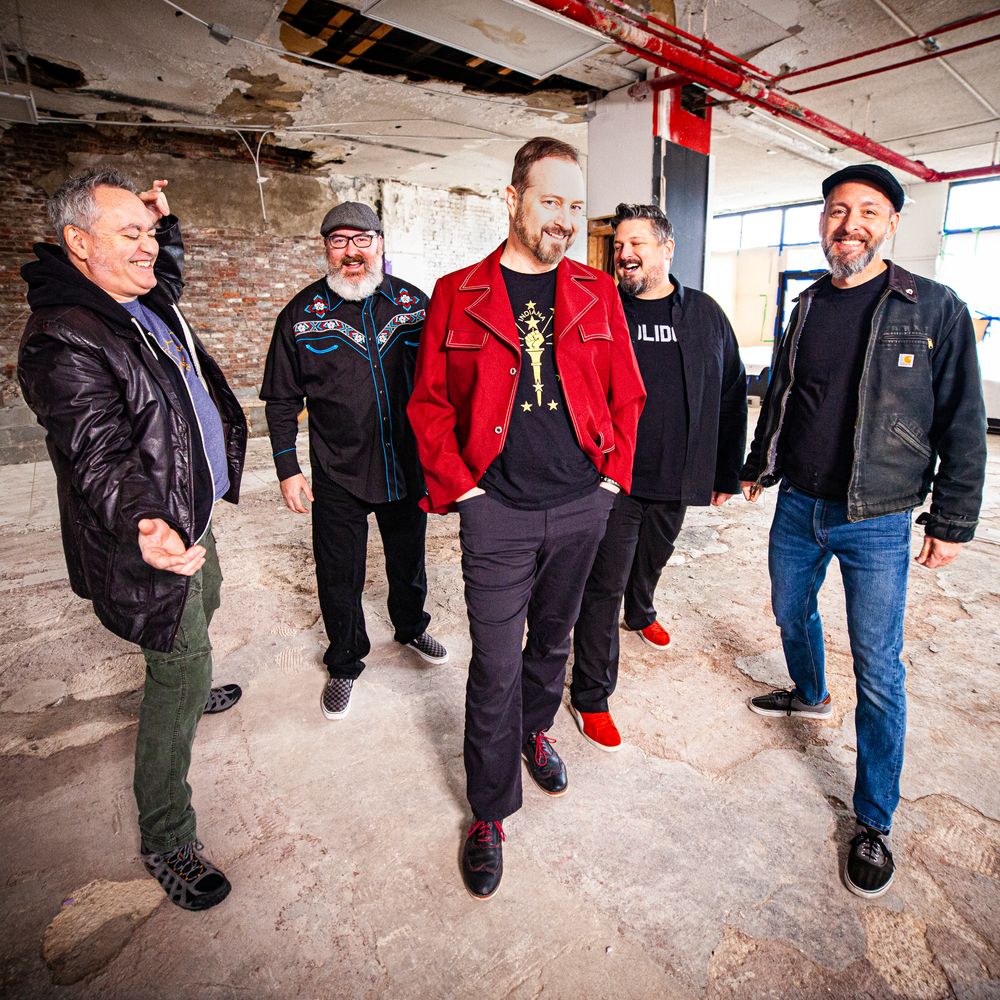 The Lineup (left to right)
Joshua Silbert (saxophone, keys), Matt Wilson (bass, vocals), Chris Smail (lead vocals, guitar), Matt Beaumont (drums, percussion), Charlie Krone (trombone, vocals)
The Music
What if Foo Fighters had a horn section? What if Cheap Trick had a baby with Fishbone? What if Green Day crashed the party at the Crowded House? Why are you asking all of these questions when you could be listening to the new album by Coolidge!
The New Album
Think of this collection of songs as a pirate broadcast of human experiences. Coolidge has hijacked the airwaves and offers a rock-n-roll respite for everyone that's still brave enough to listen. Condition Transmission rocks, grooves, flies, soars and then rocks some more; it's the perfect soundtrack for the roller coaster of life.
Coolidge began as a power trio vehicle for singer & guitarist Chris Smail to craft and deliver his brilliant pop gems. The original trio was born from the ashes of midwestern fan favorite Johnny Socko and started gaining regional attention for their high-powered performances. The rock was always there, but a delicious cake only gets more decadent & complex with frosting: enter the two piece horn section. All of the combined years of touring and songwriting has made for a very substantial collection of pop infused rock for people that still love music.
Press Photos